KAGBELEN DRY PORT
Extending our service, building a logistics base, including some small/medium size industries.
Kagbelen is rapidly growing as the major dry port and industrial zone in Guinea.
A necessary expansion.
The grueling space limitations of Conakry port (Port Autonome de Conakry - PAC), has over the years, caused enormous inconveniences, both in terms of port congestion within the port boundary, as well as at anchorage, with general cargo vessels staying up to 15-20 days at anchorage, and even priority vessels sometimes forced to stay up to five+ days outside.
In 2012, Conakry port authority decided to remedy this situation by creating a necessary and much needed extension for the wet port, on dry land: The Kagbelen dry port.
Kagbelen dry port is located 40Km from Conakry (PAC). It is located at a critical junction/crossroads between all routes in and out of Conakry : The N3 going North to Guinea-Bissau and Senegal, the N1 going East to Mali, Liberia and Ivory-Coast, the N4 going South to Sierra Leone.
Kagbelen dry port is fully connected to the road and rail network, placing it at a priviledged geographical location for cargo storage and dispatch.
Afrimarine is building a modern logistics platform that will offer efficient solutions to mining companies and all infrastructure developers (roads builders, industries, etc.) in Guinea. We are positionning ourselves to be the logistics partner of choice for future large-scale mining projects in Guinea.
In addition to being a dry port, Kagbelen has the particularity of being an important industrial zone with three (3) major cement factories completed, and several other industrial units planned. Some of which are Afrimarine's own.
Indeed, Afrimarine expands its marine activities in support of the burgeonning mining and industrial developments underway in Guinea.
Storage and Logistics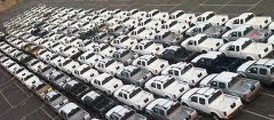 Afrimarine offers a modern logistics base with the following particularities:
Mining, Energy and Project Logistics Solutions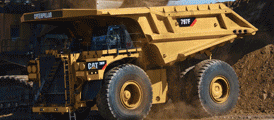 Afrimarine's facility in Kagbelen dry port is geared towards builders of heavy infrastruture and works, as well as, to bring efficient solutions to the growing mining sector in Guinea.
Some of our proposed solutions are: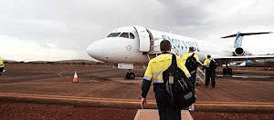 Afrimarine offers air chartering service for the mining sector in Guinea and Sierra Leone
We apreciate your continued support!